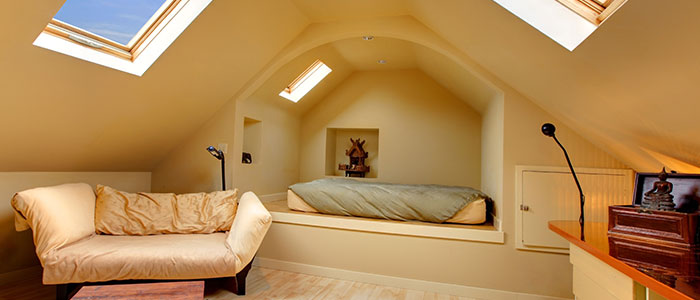 Attic Room In Roof Trusses
Attic trusses or room in the roof trusses are becoming increasingly popular as they offer increased living space without changing the footprint of the house, delivering maximum value to the builder and homeowner.
Roof space using attic trusses can achieve up to 50% more living area. Provision for creating extra rooms may be incorporated at the initial stage for immediate use, or conversion later into living accommodation to suit the house owner's changing circumstances.
Features and Benefits
Structural roof and floor in single component

Reduced Labour Costs – Elimination of complex labour intensive site work

Reduced build cost per square metre due to full utilisation of space

Increased living space achieved without changing footprint of house

Complete roof structure provided—ready for floor boarding, roof finishes and plasterboard

Engineered to take the loads associated with an additional room

Factory assembled components ensure consistent quality
Stalbridge Timber can supply a range of attic trusses specifically designed to meet your requirements. Please contact us to find out more about our room in roof trusses and which type would best suit your project.